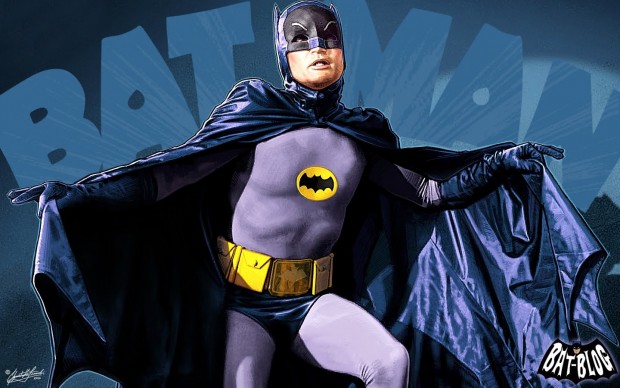 Since the announcement of Ben Affleck being the next Batman, the Internet has turned upside down. But all is not lost for Affleck as former Batmen and Avengers director, Joss Whedon, came out in support for the embattled actor. Support began to pour out after a petition to remove Ben Affleck amassed over 44,000 signatures and counting.
The first former Batman to come in support for Ben Affleck, is Adam Wet himself, the man who arguably made Batman into what it is today, reached out to Affleck on Twitter with the following words of advice.
"Remember Ben, with the cape and cowl comes great responsibility (and lots of heat). Bring deodorant."
Affleck would need more than just deodorant to protect himself from the rampant fanboys lurking around on the Internet. Hopefully he listens to the wise Adam West, for it true that the moment you've become Batman, great responsibility must be shown.
The next former Batman to come in Ben Affleck defense, is Val Kilmer. He is probably the second most hated Batman behind George Clooney, so this man knows what it is like to be ridiculed by fans, and for a good reason. His Twitter message was simple, "Give Ben a chance!" Time will tell if fans will listen to one of the worst Batman of all time.
Finally, Avengers director, Joss Whedon, came out on Twitter with a strong belief in Ben Affleck's ability to pull off a convincing Dark Knight. His Twitter message is as follows:
"Affleck'll crush it. He's got the chops, he's got the chin — just needs the material. Affleck & Cavill toe to toe — I'm in."
If Joss Whedon says Ben Affleck will be a good Batman, then it must so. I mean, he's fricking Joss Whedon, he could never be wrong about such things.
In the end though, we believe you comic book fanboys and fans of Christian Bale need to lay low for a while. The constant complaining and whining from grown men in most cases, does not look good, and it needs to stop. The Christopher Nolan trilogy is done, it's also in a whole different universe where supernatural beings do not exist, which means it would have been a bad idea to cast Christian Bale.
Just get over it, and always remember, it's just a movie.
[via Adam West (Twitter), Val Kilmer (Twitter), Joss Whedon (Twitter, image via Beiger Room)]
Related Posts