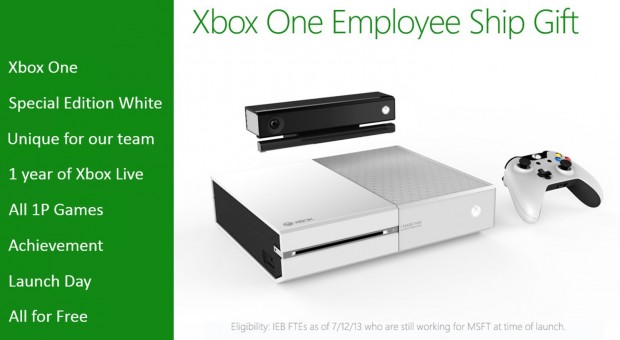 Employees of Microsoft's Interactive Entertainment Business will be getting a nice little gift this holiday. According to this image, which comes from a number of sources who know someone on the Xbox team, Microsoft will be giving away:
A Unique Special Edition White Xbox One
1 Year of Xbox Live
All First Party Games
Unique Achievement
To be eligible, the employee must have been part of the division since July 12, 2013 and still work for Microsoft at the time of the Xbox One launch. Considering the fact that we're only a little over two months away from the Xbox One's November launch, I'd say a good number of the Xbox team will be receiving this awesome little work perk come the holiday season.
Microsoft, please make this thing available to the market a year or two down the line. Please?
[via Engadget]
Related Posts