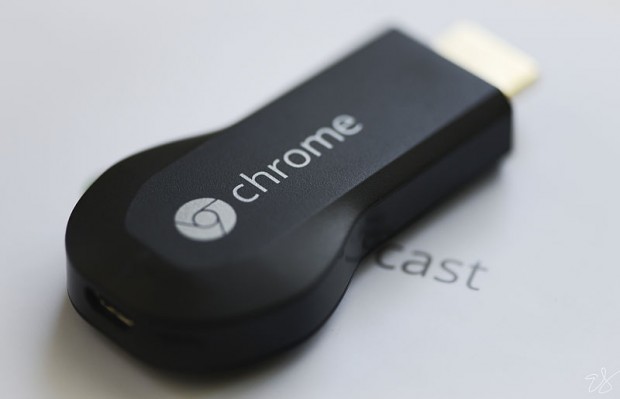 Chromecast is a computer-smartphone-tablet-to-TV streaming dongle that costs just $35 and works with Windows, Mac, Android, and iOS devices.
Sad news for those who bought a Google Chromecast device with the intention of streaming their own local/offline content on their television screen. The search giant went ahead and block an app that allows Chromecast users to stream local/offline content, proving that Google probably has no intention for third party developers to supply the functionality. The app in question is Allcast, an Android application for streaming personal/local/offline media from your Android device to your TV.
At the moment, Google Chromecast only supports streaming online content. However, it was expected that developers would find a workaround to allow users to stream local/offline content use the Chromecast. This did happen but, as you can see, Google isn't happy about it and has blocked Allcast.
"The policy seems to be a heavy handed approach, where only approved content will be played through the device," says Allcast developer, Koushik Dutta "The Chromecast will probably not be indie developer friendly."
With Allcast gone, we expect others to take its place very soon as folks seek out to do more with their $35 Google Chromecast device. But developers may have to release their work outside of the Google Play Store in order to bypass the company's rules and regulations.
Hopefully in the near future, Google allows for streaming local content or Chromecast may never live up to its full potential.
[via Koushik Dutta Google+, image via Wikipedia]
Related Posts