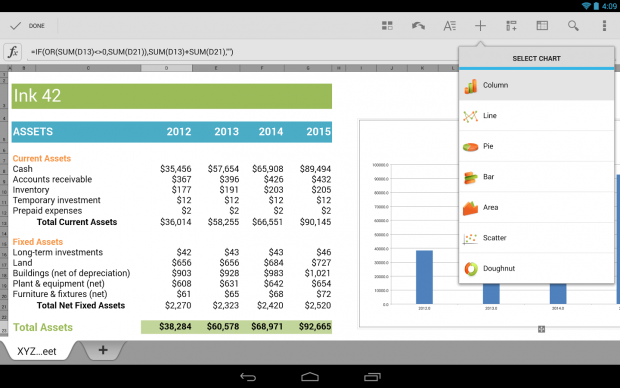 Quickoffice is an office documents viewer and editor app on Android and iOS that allows you to view and edit Microsoft Office word documents, spreadsheets, and presentations. It used to cost $15-20 but has now been made free by Google.
You see, Google bought Quickoffice last year. After that, it released a free version for the iPad in December 2012 and released paid versions for Android and iPhone in March 2013. Now Google has made Quickoffice free for all Android and iOS users, downloadable directly from Google Play Store and Apple App Store.
Aside form making Quickoffice free, anyone that downloads Quickoffice and signs into the app with their Google account before September 26 gets an extra 10 GB free storage on Google Drive for two years. That is on top of the 15 GB Google already gives to everyone.
According to Alan Warren, VP of engineering at Google:
With Quickoffice, you can edit Microsoft Office documents across your devices, giving you the freedom to work with anyone no matter what hardware or software they're using.

While the easiest thing to do is simply convert your old files to Google Docs, Sheets and Slides, Quickoffice gives you another way to work with people who haven't gone Google yet.
Now the only question remains: how well does Quickoffice work in terms of viewing and editing office documents, spreadsheets, and presentations? You shall find out soon enough, as we have a review of Quickoffice in the works. Stay tuned — meanwhile you can check out Quickoffice on Android and iOS for yourself from the links below.
[via PCWorld]
Related Posts