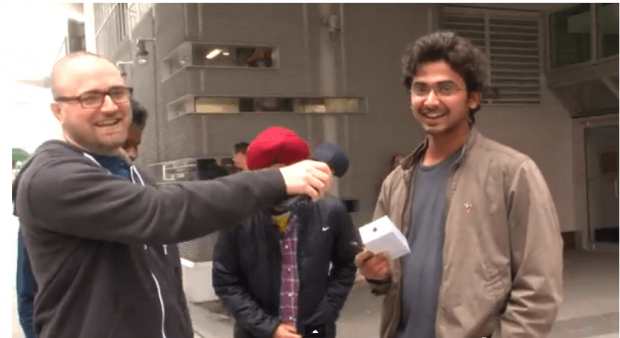 Who said owning a crappy phone is a bad idea? Well, whoever that guy is, he's probably kicking himself in the teeth right now. You see, some random dude in Toronto managed to grab himself a free iPhone 5s by another random guy walking around wanting to give away a free iPhone 5s, how awesome is that.
The random guy walking around with the intention of giving away a free and unlocked iPhone 5s is from Unboxtherapy on YouTube, wanted to find the person with the worst phone in Toronto, Canada. The first set of folks he came across had relatively good smartphones, others have super awesome smartphones, but this one guy was completely living in a different world.
Unboxtherapy approached this person walking with two of his friends. His two friends were rocking an iPhone 4S and a Google Nexus 4, which are not bad phones. Unfortunately, he was the odd friend out with an ancient Nokia N85. I mean, who would have thought these phones still existed. Well, after inspecting the device, Unboxtherapy chose to give him a free iPhone 5s.
Lucky man, isn't he? His friend with the iPhone 4S is probably fuming right now because, more than likely, he's probably an Apple fanboy. Who knows, he might even steal that iPhone 5s, but let's hope he doesn't because that fingerprint scanner won't allow him to access the device for dear life.
Related Posts