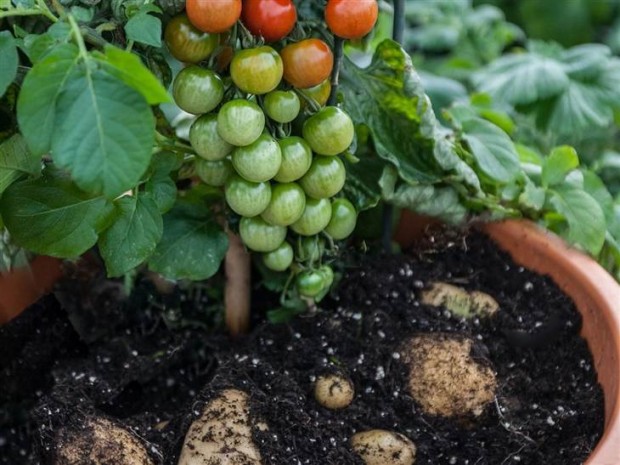 Ever heard of two plants merging as one that is capable of growing two different fruits all at the same time? This is real science right here folks. Apparently, folks in England managed to merge tomato and potato plants together as one entity. What they get from this is a plant called TomTato, and it has the ability to grow both tomatoes and potatoes.
You might wonder to yourself on how is this possible. Well, both Tomato and Potato plants are from the same plant family, which makes this feat a possibility. Thompson-Morgan new product manager, Michael Perry, told NBC News "it's the perfect marriage." We'll agree with him if it turns out that Tomatoes and Potatoes from the TomTato plant does not have a difference in taste.
Associate professor at the Cornell's Department University of Agriculture, Kenneth Mudge claims both fruits will not taste any different than they do now, but we would rather taste than take his word for it. Furthermore, Mudge said farmers might get lower yields by going this route. This is because the TomTato plant has to grow two different fruits, so its energy is split.
In addition, we understand other plants could merge as one to do similar things as the TomTato plant. How about mango and oranges? That should be something to behold.
[via NBC News]
Related Posts