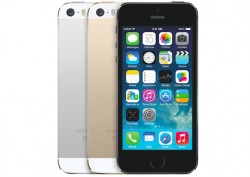 Apple has confirmed that they will be launching the iPhone 5s and the iPhone 5c in India and several other countries on November 1st. They have not revealed any pricing details yet but expect the iPhone 5c to be launched around 35k and the iPhone 5s at around 45k. The main features of iPhone 5s include the TouchID fingerprint scanner, faster performance, an improved camera and some new colors including the Gold and Space Grey.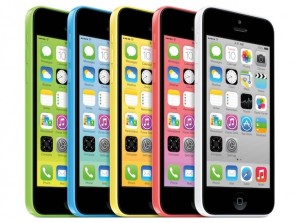 The iPhone 5c comes with high quality plastic casing which has been used to cut costs and price the phone at the lower segment. Other than the externals, the internals are almost the same as iPhone 5 with the latest OS 7. It would be interesting to see how many people buy the iPhone 5c as it has seen weak demand globally though the iPhone 5s is selling well.
The iPhone 5c and the iPhone 5s will go on sale on October 25 in Austria, Belgium, Bulgaria, Croatia, Czech Republic, Denmark, Estonia, Finland, French West Indies, Greece, Hungary, Ireland, Italy, Latvia, Liechtenstein, Lithuania, Luxembourg, Macau, Malta, Netherlands, New Zealand, Norway, Poland, Portugal, Reunion Island, Romania, Russia, Slovakia, Slovenia, South Korea, Spain, Sweden, Switzerland, Taiwan and Thailand. On November 1, the new iPhones will go on sale in Albania, Armenia, Bahrain, Colombia, El Salvador, Guam, Guatemala, India, Macedonia, Malaysia, Mexico, Moldova, Montenegro, Saudi Arabia, Turkey and UAE.
Related Posts