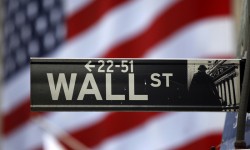 In July, a number of companies companies on Wall Street participated in a "staged simulation" called Quantum Dawn 2, Dawn.com reports.  The aim of the simulation was to test how the companies would respond to a mass cyber attack.
Quantum Dawn 2 took place on July 18 and involved 50 companies, including Goldman Sachs Group Inc, Bank of America Corp, the US Treasury, as well as the FBI and the Department  of Homeland Security.  The simulation was the result of ten months worth of planning and involved thousands of dollars.
According to Dawn.com, "in some cases, a blue chip stock started to plummet inexplicably.  Soon, shocking news about the company hit the market, but unbeknownst to the participant, the news was fake."  Other problems experienced were trading systems malfunctioning, as well as government websites, telephones and printers in some cases.
Quantum Dawn 2 also aimed to test communication between the different companies.  Ed Powers, Deloitte & Touche's national managing principal of security and private practice, told Dawn.com that "one key lesson from the drill was that the private sector and government authorities must share information more freely and quickly.  Also, he said, while firms have detailed information about individual attacks, authorities can help prevent a crisis by sharing information about broader threats when appropriate."
He also added that the industry needs to determine whether risks are systemic, and to formalize procedures for deciding whether to close markets.
"For a simulation, it did a very good job of creating the sense of urgency that you'd expect to see in a real-world cyber attack," Ed Powers said to Dawn.com. We agree.
[viaDawn.com, image via Dawn.com]
Related Posts