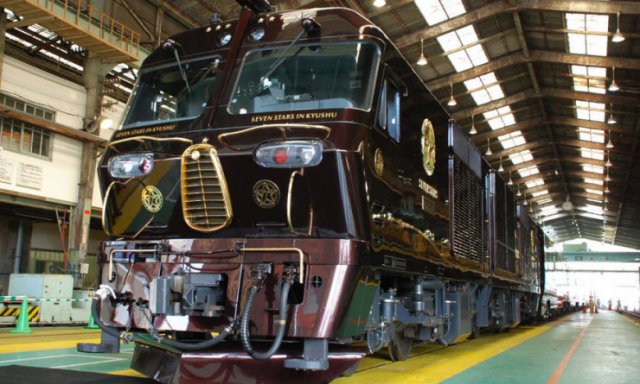 From now on, the Japanese can boast that they have the highest comfort level while traveling by train. It is true that this benefit should remove huge amounts from pockets, but some say it's worth a trip with the new train. For $11,500 per night for a double occupancy room ($5,750 per person per night) you can enjoy the comforts of Japan's Seven Stars train.
Seven Stars train, which cost more than 23 million euros to build, is running on island of Kyushu, the third largest island of Japan and most rich in vegetation and history, and is meant to show visitors around, Great Gatsby style. Inside the train is handmade from precious materials such as walnut and rosewood inserts crafted in shapes of flowers and birds and everything is done with great attention to detail (even the bathroom sinks are hand painted). The biggest attraction is a huge window through which you can see, unique landscapes, from volcanoes to Mountain Rivers.
Seven Stars is by far the star with its last cabin, Deluxe Suite A. It offers travelers a 21 m2 room, equipped with a panoramic window that allows a full view of how the Kyushu Island looks. Bedrooms are equipped with plush beds, desk, private bathroom with shower and toilet… with heated seat. Even if such travel is not for everyone, Steven Stars is already booked by June 2014.
See more images of the train below.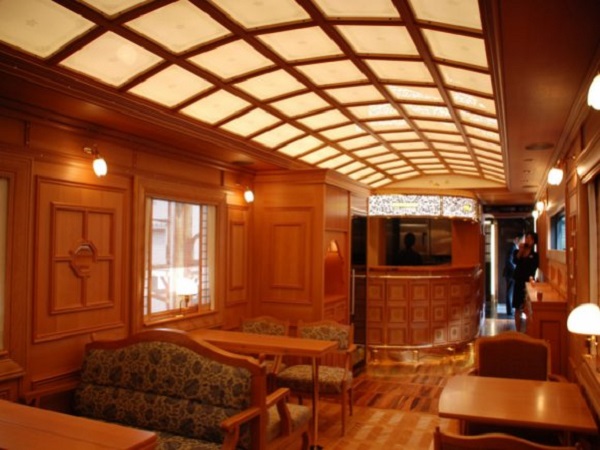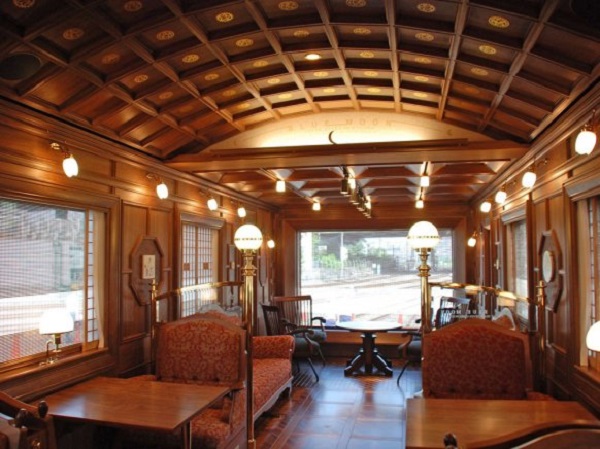 [via technabob.com, images via technabob.com]
Related Posts