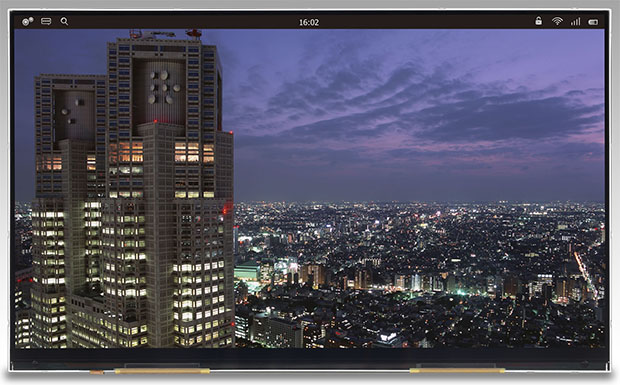 Japan Display has announced the availability of a display panel with a diagonal of 12.1 inches and a resolution of 4K.
Much of our attention was focused this year to 4K resolution panels and related products. While electronics makers have come up with up to 100-inch TVs with this resolution, those dealing with mobile devices, such as tablets, are also working together to get an identical resolution on smaller panels. Japan Display's new display is 12.1 inches screen that supports 3840 × 2160 pixels. Its density is 365 ppi, one of the highest tablets and notebooks segment.
The screen has a viewing angle of 160 degrees, a contrast of 1000:1 and a brightness of 500 cd/square meter, which are slightly lower than the larger 4K panels. However, we can not judge the technology just yet because it is the first panel of this size with 4K resolution. Most likely contrast values, brightness and viewing angle will increase as the technology matures.
While most likely tablets and high-end ultrabooks will benefit from this screen, its price is quite high in the state where it is now. The screen is now in the testing phase improving its specifications, a date when it will be fully available in high-end products will probably be the mid 2014. Stay tuned to learn more.
Related Posts