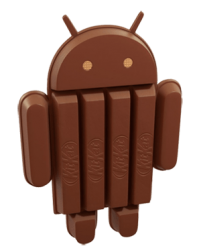 Consumers looking to buy themselves a smartphone should carefully consider which Android model may best suit their needs. They may need to think about their wireless carrier and the budget they have to operate within. But with careful planning, it will be easy for many consumers out there to get an Android smartphone that will perfectly suit their needs.
It can first be important for many people to take a look at the different specs that each of these models offer to them. Buyers may want to take a look at the size of the touchscreen installed on the model and the weight of the phone itself. This is often important information for many people, because it can help them predict the functionality that they will get from their device. It might also help consumers decide whether a certain price really is fair for the phone that they want to buy. They may want to skip past overpriced phones that simply offer mediocre technical specs.
There are other important features that many buyers should think about before they make their decision to purchase a product. They may want to integrate some of the more advanced cameras in to their smartphone device. Many new models are being issued with Optical Image Stabilization (OIS), which promises to deliver higher quality shots using camera phones. Other people may want to include features like Google Play, which is being installed on to select smartphone models. They should keep an eye out for these features being listed on ads or spec lists for phones.
Most people will naturally want to get a phone that is compatible with the mobile carrier service that they hold. They might want check in to their mobile plan to see if they are eligible for an upgrade. These upgrade clauses will frequently allow users to find out whether they can get free or reduced costs for their next smartphone purchase. This can help people get great deals on the mobile devices that they will love to use. It can also be important, because some mobile phones will only work with one specific carrier. For instance, the new HTC Droid DNA is a new phone that is slated to be exclusive to Verizon wireless customers.
It can be important to think about buying different accessories for a consumer's mobile device as well. They will need to get a spare charger for their specific model, in case they suddenly find themselves in need of one. Some users may need to think about getting expanded memory cards, which is especially true if they may need to store large amounts of data. It can even be important to think about which case is right for a new mobile device. These cases can protect phones from harm and will have to be specially fitted for them to work properly.
In all, there are many considerations consumers should keep in mind for their next mobile phone purchase. They may need to think about using a discount code for Amazon to get the best possible price that they can find. These consumers should utilize this discount code for Amazon to try to find the right phone for themselves as well. It is vital for any consumer to carefully research specs and price listings for the mobile devices they are considering.
Related Posts