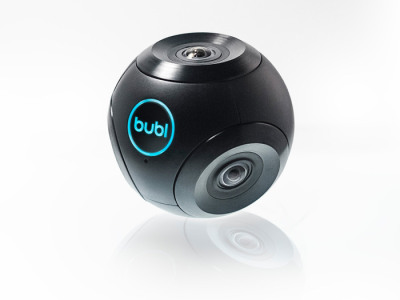 A new company called Bubl has created the Bublcam, which is a 360 degree camera, and have reached their funding goal on the popular start-up website Kickstarter. The goal of their campaign was to raise $100,000 and if they met this goal they believe they will be able to ship the device by late Spring of 2014. So far they have raised $100,699 so far.
Bubl, which is a Canadian company, believes their camera fills a void that other, similar ones do not. It boasts the ability to not only take pictures that have 14 mega pixels, but also takes video capable of 1080p with 15fps, as well as 720p with 30fps.
They may be asking a bit too much with the camera's initial cost though, with a projected price range of $700 to $800, though there are already plans to design version of the camera that are much more affordable.
Though how the camera and it's technology will change in the future as the Kickstarter campaign goes along, is still up in the air according to founder and CEO, Sean Ramsay. "We are still in a place where we don't know exactly where it's going to go first, how it's going to be adopted quickest," he said. "We kind of wanted to put it out there and let the world dictate exactly how we want to use it. We have built a system and a product that will entertain and fit into many different verticals."
What do you think of the project and is there that much demand for a high-end 360 degree camera.  You can check out its Kickstarter campaign here, and also visit Bubl's main site here.
[via Techcrunch]
Related Posts