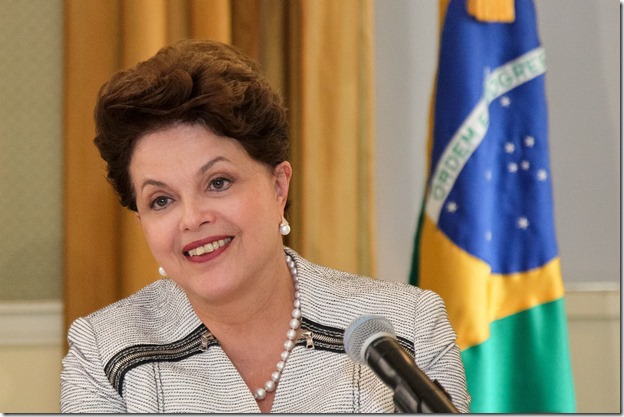 Brazilian president, Dilma Rousseff, made a huge huff and puff a while back when she found out the NSA was spying on her country. But now new revelations have to light that highlights Brazilian spying on diplomats from Russia, Iran and the U.S.
Brazil's spy business is part of a domestic program launched 10 years ago under former president Luiz Inacio Lula da Silva. The information was first leaked back on Monday to newspaper Folha de São Paulo, which also contained documents from Brazilian Intelligence Agency. This leak comes at the wrong time for president Rousseff, as she is one of the most outspoken over the NSA spying allegations.
The leaked report claims that the program targeted rooms rented by the U.S. embassy in Brazil, and that Russian and Iranian officials were tracked by foot and by car as they go about their business in Brazil.
"The operations in question [took place] in accordance with Brazilian legislation pertaining to the protection of the national interest," Rousseff's office said in a statement released Monday. "As Folha preferred not to send copies of the documents obtained, the Institutional Security Cabinet (GSI) could not verify their authenticity."
While this move by Brazil is no way a good thing, our guess is it pales in comparison when compared to what the NSA and GCHQ has done and is probably still doing — because the U.S. and United Kingdom have the knowledge and financial means to do much more.
This doesn't come as a surprise because it has always been known that countries spy on each other. Now all we can wonder is what other secrets are sitting tight, waiting to be leaked to the public. We want aliens, that would be great, thanks.
[via Associated Press, Folha de São Paulo, image via Dilma Roussseff Flickr]
Related Posts