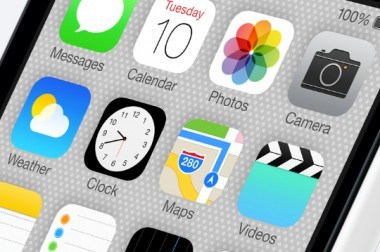 Ever since LG and Samsung revealed smartphones with curved-glass screens, every mobile manufacturer seems to be climbing the bandwagon for curved-glass screens, and Apple is not planning to fall short of taking the new turn in mobile technology. In addition, along with curved-glass screens, future iPhones may also sport larger screens. Although, the rumor mill of iPhones with larger screens has been running for quite some years, but for Apple larger screens seem to be an important integration.
According to a rumor report by Bloomberg, Apple is in the process of developing two new iPhones with 4.7 inches and 5.5 inches screens. Moreover, the new iPhones will also have curved-glass screens, and the screens will be more touch-sensitive. Touch-sensitivity means that the screens will be able to respond to different levels of touch pressure. Although, Samsung with its Galaxy Round, and LG with its LG Flex, seem to be spearheading curved-glass technology, but Apple seems to be somewhat less ambitious, and for Apple iPhones with larger screens seem to be the top most priority. As for touch pressure technology, the detection of disparate pressures could be a useful integration, as this technology could be a cornerstone for Apple's plans of stepping into the video-games industry, since this technology is quite important for video games controllers.
However, according to the Bloomberg report, iPhones with curved-glass screens and pressure-sensitive technology may not make it till the 3rd quarter of next year, whereas iPhones with larger screens may debut in the second quarter of third year.
via theverge.com,allthingshd.com
Related Posts