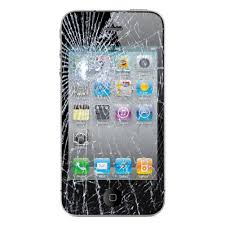 The wish of getting your iPhone repaired by your local Apple store seems to be on every iPhone owner's wish list. Well, iPhone owners are in for an "applicious" treat by Apple itself. According to 9to5Mac, Apple is preparing its stores to fix all iPhone 5c and iPhone 5s problems themselves in store without having to order an entirely new iPhone unit or ship iPhone off to repair shops.
In the past, iPhone users had to get a new iPhone even on the slightest damage of the device. This proved to be very costly for users. Apple stores will be able to repair rear cameras, iPhone screens, volume buttons, the inside hardware of iPhones, and the home buttons of iPhone 5cs. In addition, Apple stores will be provided special equipment for fixing touch screens.
All the aforementioned damages will be fixed under the AppleCare warranty, under which users can get damaged parts replaced or fixed free of charge. However, replacement of damaged touch screens, batteries, and home buttons for iPhone 5cs will require some cash payment. Touch screens will be replaced for $149, batteries for $79, and iPhone 5c's home buttons for $29.
This new policy of Apple is entirely in the favor of its consumers. Due to damaged iPhones, users had to pay for a new unit. Moreover, users will not have to store their data for back-up, as the damaged device will be fixed instead of a complete replacement, and consumers will be handed their iPhones on spot since the repairs will be done in the stores themselves.
[via cnet.com, google.com]
Related Posts