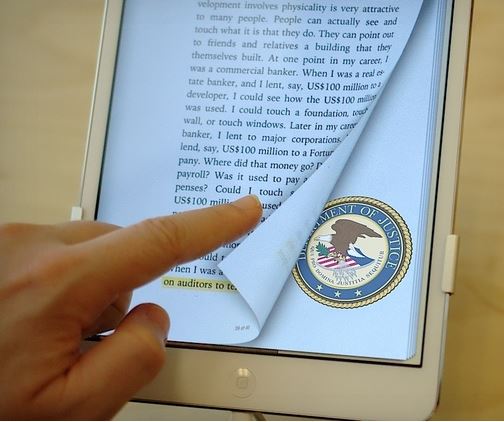 Earlier this year Apple was found guilty of fixing prices on ebooks. U.S. District Judge Denise Cote determined that the company needed to be monitored for the next two years to make sure they didn't revert to their old ways. She appointed Michael Bromwich to monitor the company's antitrust compliance. She has also proposed that Bromwich be allowed to meet with employees and report back to her without their lawyers present, a move that has not made Apple happy. Now, Apple is complaining about the fees he is charging.
Apple is required to pay for his services, however, a recent invoice has the company up in arms. The lawyer reportedly charged $1,100 per hour to the company. Apple has filed a complaint.
In the complaint Apple states "Mr. Bromwich appears to be simply taking advantage of the fact that there is no competition here, or in his view, any ability on the part of Apple, the subject of his authority to push back on his demand." The complaint also states that on top of his already high fees he is charging the company an additional 15 percent in administrative fees. According to Apple the fee is because he is performing his service through his consultation company, Bromwich Consultations, instead of through the law firm at which he is a partner.
Apple takes issue with the additional fee and how it is billed due to the fact that Goodwin Procter, the law firm at which Bromwich is a partner, has issued a press release about his being appointed. Apple claims the press release was "clearly meant to drum up business for the firm."
Within the first two weeks on the job, Bromwich has billed Apple for $138,432. Where can I get his job.
[via The Verge, Via Goodwin Procter]
Related Posts