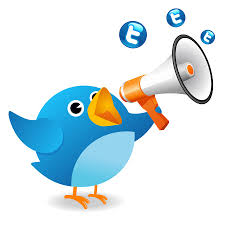 Federal prosecutors in South Korea have announced new evidence that the Nationals Intelligence Service (NIS) did indeed post more than 1 million tweets in favor of Park Geun-hye. Until recently it was only rumor that the NIS was involved in the tweets that either smeared Park's rivals or praised her and her policies.
The evidence prosecutors have is the duplication of 26,550 tweets that were distributed through a computer program. All in all the final total of tweets disseminated totaled around 1.2 million. One thing that is still uncertain is whether or not their meddling had any real effect on the outcome of the elections. Park won last year's election with an astonishing 1 million vote margin.
Kim Han-gil, the opposition party leader, said "What's clear so far is that the National Intelligence Service and other state agencies had engaged in a systematic and massive intervention in elections."
The NIS isn't the only group being investigated in the smear campaign against Park's opponents. Federal prosecutors raided the Cyberwarfare Command's Seoul Headquarters in October. Four officers were involved in a similar campaign but it is not known at this point whether or not they were working with the NIS. Cyberwarfare Command's campaign was larger than the NIS campaign posting around 23 million tweets in favor of Park or her policies.
The investigation has caused an outcry from the public who believes that the NIS should stay out of political affairs. The service has a history of being used to quash opposition through torture and used to manipulate domestic politics. Park said in a statement that she knew nothing about the NIS involvement in her campaign. The NIS maintain that the tweets weren't to sway voters but were posted in an operation against North Korea.
[via The Verge , via New York Times]
Related Posts