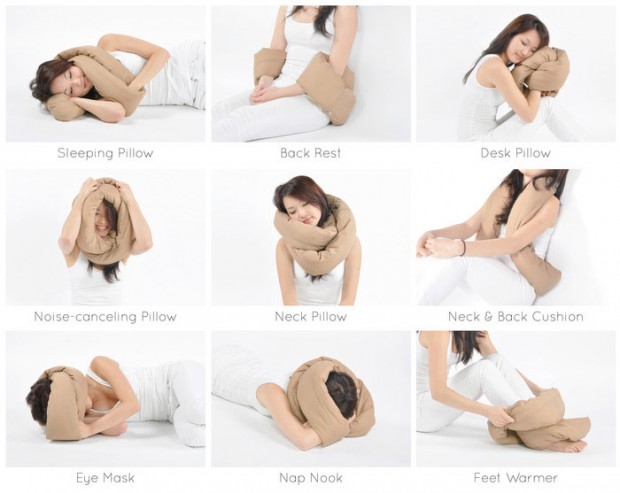 What if you could have a pillow that gives you new creative ways to rest your head? You can right now with Forever Pillow. Unlike other pillows, Forever Pillow is more flexible and can even wrap around your body. It's like an never-ending ring of cloth that is designed to make you comfortable no matter your sleeping position. You can convert this little thing to a foot warmer, a neck pillow, an ordinary pillow, or just anything you see fit.
Now, you might believe this pillow will cost you a million dollars, but that's not the case. A single Forever Pillow will only set you back a cool $39 when you pre-order. Furthermore, on Kickstarter, it has accumulated funding over $25,000. These are the kind of things crowdfunding should be used for, not to give grandma over $700,000 to go on vacation because she was bullied by some little runny nose brat.
The guys behind the Forever Pillow are the same guys behind the Forever Blanket. If you're interested in having both, you can pledge $159 to get your hands on both the Forever Pillow, and the Forever Blanket.
The big question is, do the Forever Pillow last…..forever? Can we pass it on to our children and great grand children in the years to come?
[via Kickstarter]
Related Posts