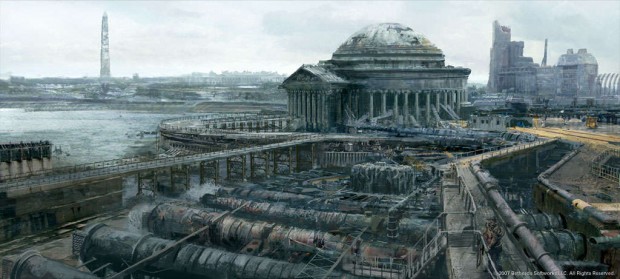 There has been a lot of speculation over the website TheSurvivor2299, and whether or not it was a promotion made by Bethesda to announce the much-anticipated Fallout 4. Over the weekend it was revealed that it wasn't a hoax when Bethesda confirmed that they hadn't had anything to do with it and the creator on the hoax has posted on Reddit, saying that "I know I'm a douche."
Initially the site held a countdown clock as well as hints that Bethesda would announce that Fallout 4 was a reality. Now we know for sure that it is a hoax and according to the hoaxer, who is going under the handle of DCHoaxer, the main reason he did it was to force the company behind Fallout 3 and the Elder Scrolls to reveal details on the game. He also intended to showcase a CGI trailer for Fallout 4 once the clock ran out.
"I'm one of these 'selfish bastards with a lot of money' so I wanted to release a CGI trailer," he said on Reddit. "But [Bethesda marketing executive Pete Hines] killed my plans. Maybe I'll release it later along with the script, so somebody else can use it!"
Fallout 3 was incredibly well-received by fans and critics alike, so it isn't really a surprise that some people would go to the lengths that this one did to find out more details about a possible sequel. So far there are rumors that it will be set in Boston, Massachusetts, though even that has not been confirmed yet.
Related Posts