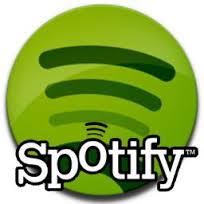 Love Spotify but don't want to pay $10 to use it on the go? Well, you don't have to anymore. Spotify announced Wednesday that mobile users can now enjoy Spotify for free, with some restrictions of course. Users of the new free service can listen to anything in the catalog – which has been narrowed to a single artist, album, or play list – as long as the selection is shuffled.
The question everyone is asking, of course, is what took so long? It all has to do with the deal that Spotify was in with record labels. A couple years ago, Spotify struck a deal with the labels that would allow them to move forward with their streaming service. However, for those who wanted to listen to it on their mobile devices the deal stated a subscription service had to be in place.
The relatively new service shows that the music industry, which has taken a hit thanks to digital downloads, is finally starting to loosen its grasp. However, the belief is that with more mobile air play it will make more people want to buy.
According to Ken Parks, Spotify's chief content officer, "The challenge is to get the entire planet on a path to eventually subscribe and pay something for music. But the first task is to get them on the conveyor belt to paid consumption."
The music labels hope they are right, because it all comes down to money. Finally the industry is ready to test the theory that free-streaming will turn into paid subscriptions or downloads.
[via CNet]
Related Posts