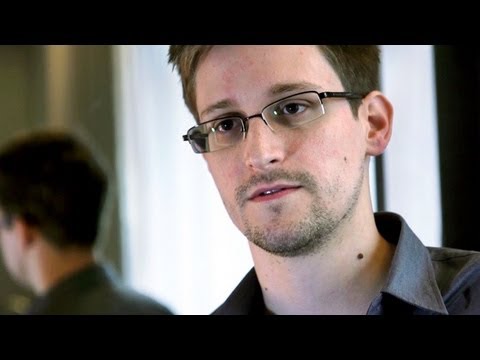 In what can only be considered a landmark win for pro-privacy advocates, this past Monday US District Court Judge Richard Leon has ruled against the NSA in a lawsuit brought by activist Larry Klayman against the mass collection of metadata by the NSA.
In his ruling, the judge more or less questioned the usefulness of the NSA program saying the government "does not cite a single instance in which analysis of the NSA's bulk metadata collection actually stopped an imminent attack." The judge further ruled that Klayman had good standing to question the legality of the mass data collection.
"The court concludes that plaintiffs have standing to challenge the constitutionality of the government's bulk collection and querying of phone record metadata, that they have demonstrated a substantial likelihood of success on the merits of their Fourth Amendment claim (of unlawful search and seizure), and that they will suffer irreparable harm absent…relief.
Given the limited record before me at this point in the litigation — most notably the utter lack of evidence that a terrorist attack has ever been prevented because searching the NSA database was faster than other investigative tactics — I have serious doubts about the efficacy of the metadata collection program as a means of conducting time-sensitive investigations in cases involving imminent threats of terrorism."
Further damning the NSA, Leon said "no proof of that has been put before me" to support government claims that the data collection was helping prevent terrorist acts and that the government could have easily asked for a closed hearing if they were worried about national security concerns, "but it chose not to do so."
Edward Snowden believes that his decision to release classified documents was justified by Federal Judge Richard Leon's ruling that the behavior of the National Security Agency (NSA) is most likely unconstitutional.
"I acted on my belief that the N.S.A.'s mass surveillance programs would not withstand a constitutional challenge, and that the American public deserved a chance to see these issues determined by open courts," Snowden said in a statement. "Today, a secret program authorized by a secret court was, when exposed to the light of day, found to violate Americans' rights. It is the first of many."
Unfortunately — or fortunately, depending on which side of the fence you sit — on Monday it was also announced that the White House would not offer Snowden amnesty. "Mr. Snowden is accused of leaking classified information and faces felony charges here in the United States," said Caitlin Hayden, who is acting as spokesperson for the National Security Council. "He should be returned to the U.S. as soon as possible, where he will be accorded full due process and protections."
Snowden still resides in Russia, where he is living under temporary political asylum.
[via USA Today (1) (2), The Verge, image via zennie62's flickr]
Related Posts