With the new metroTab Chrome extension you can get a new tab page on Chrome that clones Windows 8 Metro style. The extension adds Metro app tiles to the tab page which can be further customized. The apps it brings itself include Weather, Outlook, Feeds RSS, Vimeo, 500px photo gallery, Grooveshark and more besides.
To add the new metroTab to the browser, check out the Chrome extension page. Click on the + Free option to install the app. Once added, open the Chrome tab page which should then include the Modern UI-based app launcher in the shot below.
To further edit the app tiles, right-click one or more of them to open a ribbon with additional options at the bottom of the new tab page. Click Delete to remove the selected app tiles from the page. Left-click selected tiles to drag them to alternative positions on the tab page. You can resize the icons by selecting the Change size option. Select Change background color > Make transparent to add transparency to the apps.
To add new apps to the page, select your profile image at the top right; and then Add Tile. That should open the window below from where you add an app link URL (Universal Resource Locator), title and icon. To add a custom icon, click Choose File and select an icon for the app. You can find some suitable icon PNGs at sites such as IconArchive. Then select the Create Icon option to add the app to the tab page.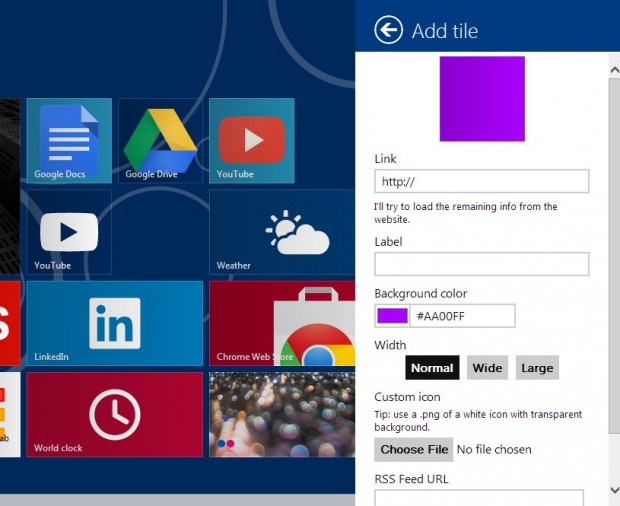 To further customize the tab page background, select Options from your profile image. That opens the window below which has numerous customization options. Select Appearance > Colors to open background options for the page. Click an alternative theme color for the background from the small color boxes below the wallpapers, and then tab wallpaper. Open the Chrome tab page which should then include the selected wallpaper.
Select the Animations' option. From there you can add animations to selected tiles. Click the Animated when clicking a tile option to add an animation when the tile app is opened.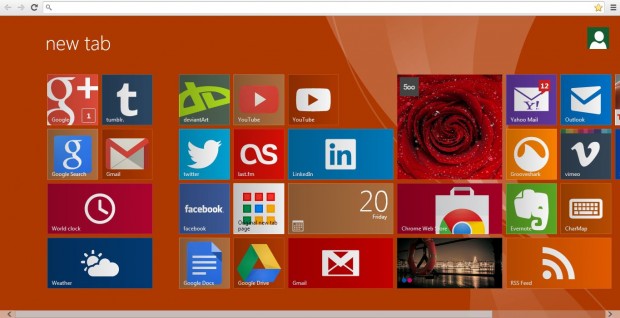 Overall, the new metroTab is a great rendering of the Modern UI. It integrates a whole host of options from Windows 8. It's a great extension that can only be added to Chrome.
Related Posts