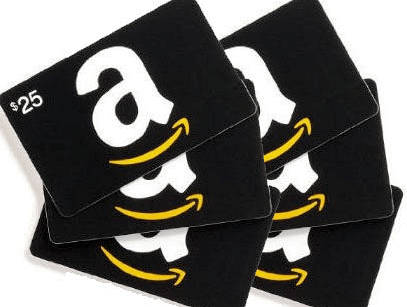 Amazon is making amends to those whose orders were delayed during the holiday season. The Wall Street Journal reported that on Thursday, Amazon stated that they would be offering gift cards that are worth $20 and that they would also be dismissing the delivery charges on items that didn't make it to their intended destinations on time.
"Amazon fulfillment centers processed and tendered customer orders to delivery carriers on time for holiday delivery," a spokeswoman for Amazon spokeswoman said on Wednesday. "We are reviewing the performance of the delivery carriers."
Though some might be inclined to be angry with Amazon for the delays, the cause for them lay mostly in the hands of FedEX and UPS, who weren't prepared for the amount of packages they had to deliver this year. "Demand was much greater than our forecast," said a UPS spokesperson to the Wall Street Journal." I guess the idea of flying drones delivering packages might start appealing to some.
There were other factors such as weather, too, that affected delivery times.
[via AllThingsD, The Wall Street Journal]
Related Posts