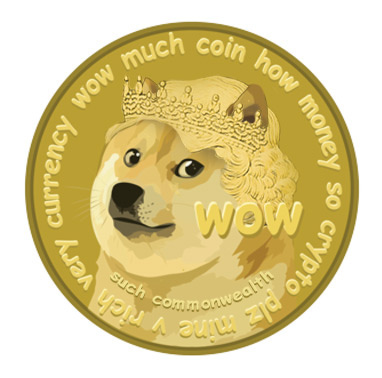 The Dogecoin community is coming together and looking to raise 30 million coins, which is roughly $13, 545 USD, to help pay back the ones that were stolen a few days ago in a hack.
This action is being done through SaveDogemas.com, and so far they have brought in 4,760,350 of the coins, which is worth $2059.60 USD. The people behind the site are also trying to figure out a way for the victims to register their claims so that they can eventually be reimbursed. Over $12, 000 was stolen in the hack.
"In order to reach the moon we have to take care of each other and keep the spirit of community and faith in each other and the services that help spread the love of dogecoin," Ben Doernberg wrote. Doernberg is one of several people who are a part of the subreddit for Dogecoin, one of the eight members of the Dogecoin subreddit who initiated the fundraising idea. "Thus, we are launching an effort to reimburse as many shibes as possible who lost their savings in the hacks."
Dogecoin is an online currency similar to Bitcoin, which started out as a joke and reference to the Doge internet meme that was popular earlier this year.
[via The Verge, image via dilettantiquity's flickr]
Related Posts