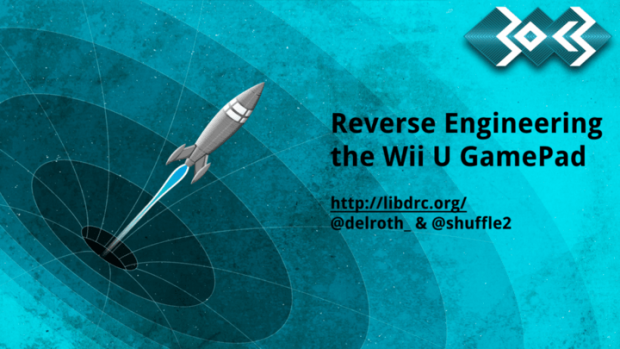 Hackers have taken it upon themselves to reverse engineer the Wii U's GamePad, and are now able to stream PC games on it.
This was presented in a lecture entitled "Reverse engineering the Wii U Gamepad" and it took place the 30th Chaos Communication Congress. The two hackers who gave the presentation are Pierre Bourdon and the second who goes under the name of Shuffle 2.
"When the Wii U was released, a few console hackers and I were talking about potential uses for the Wii U GamePad," the description of their  lecture's description said. "However, before being able to use a Wii U GamePad as a remote controller for a robot or a quadricopter, the first step was to understand how it worked and how to communicate with it."
The details of the hack are available in a slideshow, but the video for the original presentation has unfortunately been taken down.
[via Polygon]
Related Posts