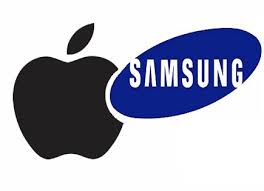 Apple and Samsung have been at it for two years in the court system, suing each other left, right and center. Both companies have come together in the past to end the battle, but nothing came of it. Now another attempt to bring this bitter patent battle to an end is taking shape once more according to a new report. It would be extremely splendid if both Apple and Samsung could come to a deal, as the constant bickering between the two companies over royalties and patents is not benefiting the industry at all.
According to an official at the Korea Fair Trade Commission who spoke with the Korea Times, the talks are in the "working-level" stage at the moment, and both companies are working to reduce "differences over royalty payments." Furthermore, it is understood that the Korean regulator is also working closely with American and European antitrust watchdogs to help both Apple and Samsung come to a favorable deal that benefits both.
The Korea Times is also reporting that Samsung is willing to come to a cross-licensing deal with the Cupertino giant, where both companies would get the intellectual properties needed to keep things going smoothly. With this in mind, we understand Apple is asking Samsung to pay $30 for every handset that violated its patents. We're not sure if Samsung would be willing to pay $30 for every device found to be in violation of Apple patents, but time will tell as per always.
If, however, the deal does not come to fruition, we should expect another long and drawn out legal battle in 2014, which will no doubt be followed by several others.
[via Korea Times]
Related Posts