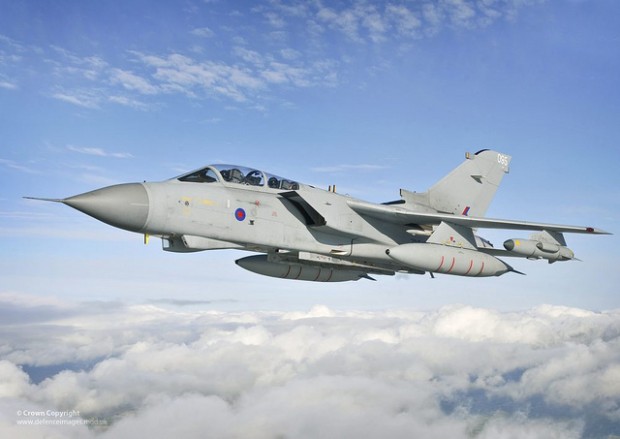 The UK's Royal Air Force (RAF) has recently started to use parts in their Tornado fighter planes that have been made using a 3D printer.
It was in late December that they tested out the 3D printed components in a series of test flights at an in airfield located in Warton, Lancashire. Some of the parts produced were guards used on take-off shafts and for covers used to protect cockpit radios.  Four squadrons of the Tornado GR4 will be using 3D printed parts and in the long run Britain hopes this technology will save them £1.2m, or a little under $2 million USD.
The parts are being produced by BAE Systems, a company that specializes in security, multinational defense, and aerospace projects. The person in charge of BAE's airframe integration is Mike Murray. "You are suddenly not fixed in terms of where you have to manufacture these things. You can manufacture the products at whatever base you want, providing you can get a machine there, which means you can also start to support other platforms such as ships and aircraft carriers.
He adds that "if it's feasible to get machines out on the front line, it also gives improved capability where we wouldn't traditionally have any manufacturing support."
[via BBC News, BAE Systems' Wiki, image via Defense Images' flickr]
Related Posts