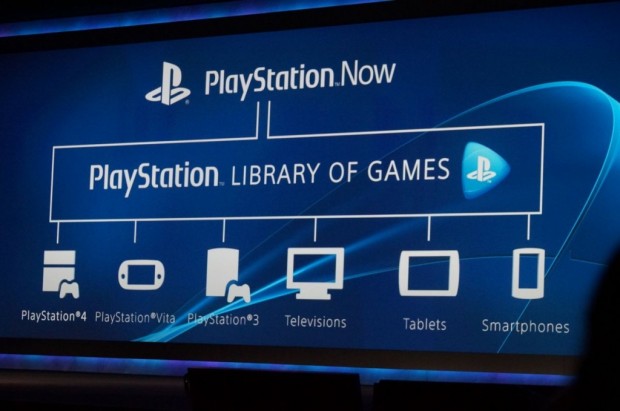 PlayStation Now has been announced by Sony at CES 2014 and it will provide users with the option to stream PlayStation games on any internet-connected device.
This marks Sony's implementation of Gaikai, which the company bought in July 2012 and is a service that offers the ability to stream video games from cloud technology — similar to OnLive. The service will allow people to buy subscriptions as well as rent various games and stream them to whatever device it is compatible with PlayStation Now.
Sony is looking to get this out after the summer is over and have already scheduled a beta that is closed which is supposed to commence at the end of January.
It may take a little bit longer for Playstation Now to get to Europe though. "When it comes to broadband provision, Europe is a considerably more complex region, with a huge number of different providers and varying connection speeds from country to country. In short, we need a little more time to ensure a smooth and successful roll-out," Sony stated in their Playstation Plus blog.
Currently Sony has PlayStation Now lined up to work on PS3, PS4, Vita and Sony's line of BRAVIA televisions. However, the end goal is to allow streaming and playing of PlayStation video games on all internet-connected devices — Sony or otherwise. In other words, Sony's ambitious goal is to get the service to work on all TVs, smartphones, and tablets… without the need to own a PlayStation device.
Samsung is said to have already partnered with Sony to bring PlayStation Now to Samsung TVs. We suspect more companies will follow.
"The tethers that have constrained consumption for decades… soon dissolve," said Kaz Hirai, who is CEO of Sony. That pretty much describes the goosebumps I had when I heard this development and thought of how it could potentially change the video gaming world. Think about it; playing console-class video games without having to actually own the console? Amazing! Now just the matter of: how the hell will people control the games without a controller on a TV?
[via The Verge, Playstation Blog, GeekWire]
Related Posts