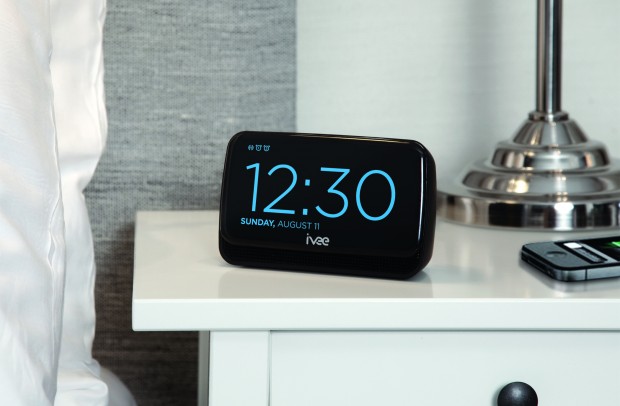 Talking to our gadgets is nothing new because we've been doing this on a regular basis ever since Apple dropped Siri at our doorsteps. However how about talking to your home appliances? Yeah man, that's pretty neat. To do this, we must first welcome the Ivee Sleek, a little gadget that allows us to speak to our connected devices within our home. If you're a person with a connected lightbulb, connected doorknob, or connected whatever, the Ivee Sleek might just be for you.
The Sleek looks like a standard alarm clock, so you might see it in your friend's home and knowing it is more than what meets the eye. Once connected, Sleek taps into AT&T's Watson voice recognition technology to allow for the controlling of one's home via voice commands.
The Ivee Sleek first came on the scene as a Kickstarter project that is now a full blown product going for the cool price of $199. Now, we have nothing against the guys behind the Sleek, but we don't see it taking off since everything the Sleek is capable of doing can be done with an app. These apps are not yet available, but when they do, it is possible the Ivee Sleek would be rendered obsolete. Already, Samsung is working on an app that is capable of remotely controlling your smart home, so no need to throw $100 on a separate device to do the same thing.
Still, the Sleek look sleek and the features are rich. The only problem I'm facing right now is the inability to afford all the things that make a connected home click.
[via Hello Ivee]
Related Posts