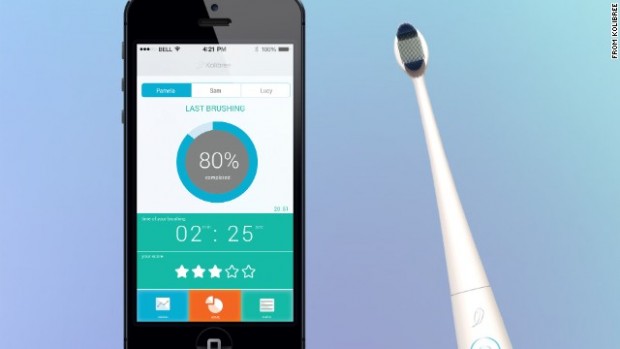 A company in France has created a smart toothbrush, which when synced to your phone, can track your brushing habits.
This new toothbrush has been named the Kolibree, and it will track whether or not you have brushed your teeth well enough, and it can even share that information on social networks, for parents who want to make sure their kids have proper oral hygiene. All you have to do is download an app and then sync the toothbrush to the app through a Bluetooth connection.
"It works just like a regular toothbrush," Renee Blodgett, who is Kolibree's spokesperson, said in a phone interview with CNN. "The only difference is that all the data is stored on your phone so you can see how you're brushing. You create this incentive around brushing."
The new toothbrush was announced in Las Vegas, at the International Consumer Electronics Show, and they even received queries to try the product at the show. The company is planning on letting people order the Kolibree through crowdfunding sites, like Kickstarter, this summer. The toothbrush will have a few different models, with the price ranging between $99 and $200.
[via CNN]
Related Posts