What does Bing have that Google doesn't? Background wallpapers for one thing. Those that dig Bing wallpapers can now automatically add them to the Windows XP, Vista, 7 or 8 desktops. Read on to learn more.
Bing Desktop
There are a couple of suitable freeware software packages that automatically add the Bing wallpapers to the desktop. The Bing Desktop software is one which adds the current (the day's) Bing homepage wallpaper to Windows. It also adds a Bing search bar as well. Check out this website, and click the Download now option to add it to your software library. When installed, a Bing icon should appear on the Window taskbar; and a search box is included on the desktop as below.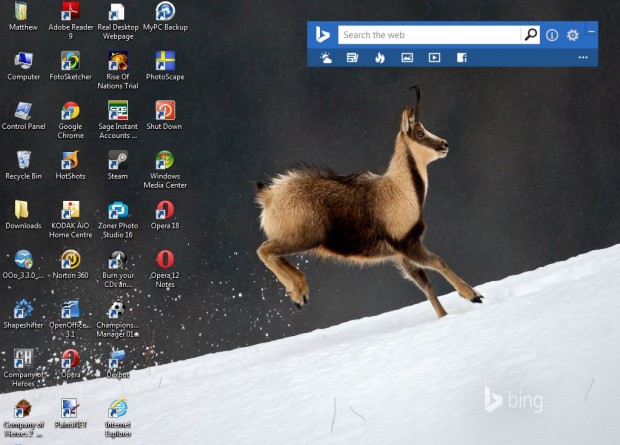 Click the i option, and select the Make Bing homepage image your desktop background option. That option adds the current Bing search engine wallpaper to the desktop. Flick through the small Bing wallpaper thumbnails, and then click the enlarged image thumbnail to set it as desktop wallpaper. If you hover the cursor over the expanded thumbnail, some additional wallpaper details are provided as in the shot below.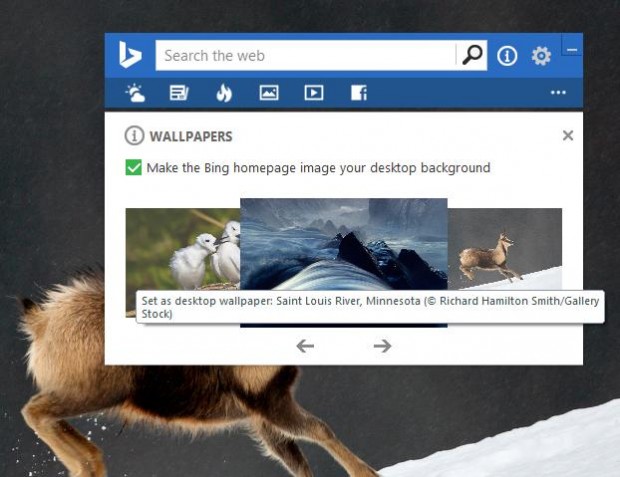 Of course, you also have a new desktop Bing search bar as well. Click the cog icon next to the i option to open further software settings. To select alternative color for the search box, click the Choose the theme color drop-down list. Select Preference and A search box on the taskbar option. That adds a mini Bing search box to the taskbar when you minimize the one on the desktop. To close the software, right-click the Bing icon and then click Exit.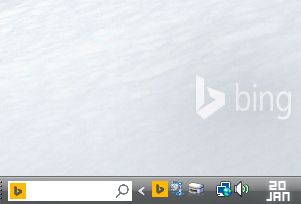 Bing Homepages of 2013
The Bing Homepages of 2013 software also adds wallpaper to the Windows XP, Vista, 7 and 8 desktops. However, it adds a selection of some of the best Bing wallpapers of 2013 to the desktop and screen saver. Among them photography from California, the Seychelles, England and Singapore. Check out this website to add it to Windows. Those that use Google should decline the offer to make Bing the default search engine during installation.
When you have added it, right-click the Windows Vista or 7 desktop and select Personalize. Then select the Desktop Background option. Click the wallpaper location drop-down list to open the new set of Bing wallpaper as below. From there click on an alternative Bing wallpaper, and OK, to add it to the desktop.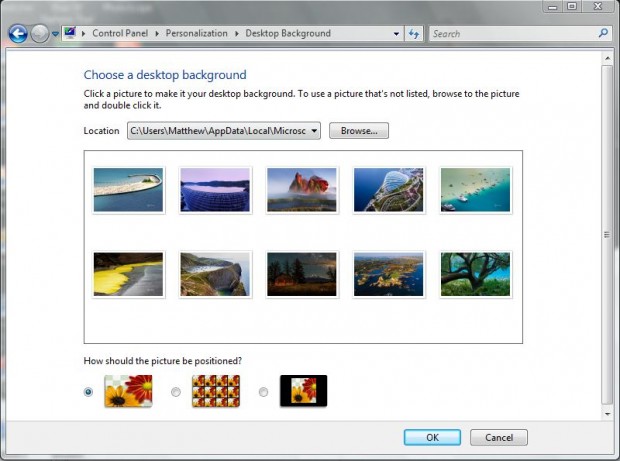 With both software packages you can add the fantastic Bing wallpaper to your desktop. As the Bing Desktop software also includes a search bar, and wider variety of current Bing wallpapers, it is probably the better package.
Related Posts