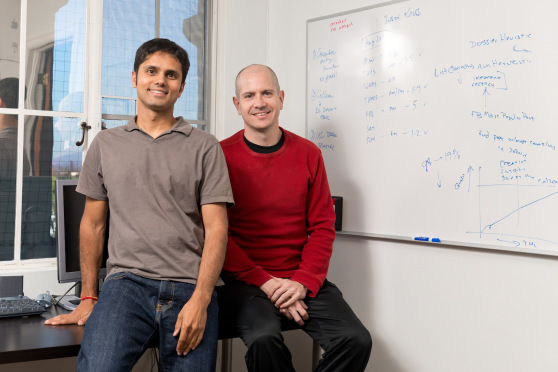 A new Google Glass app has been launched that is designed to pull up dossiers on people.
Refresh, which is the name of the app and start-up company, brought their app to Google Glass today. It also has a version on the iPhone, which is designed to pull up information on a person, drawing from sources like Facebook, Twitter, LinkedIn, Github, Foursquare and Yahoo, and compile a dossier on them.
"Dossiers are this power tool that world and business leaders get and our goal is to democratize this,"  said Bhavin Shah, cofounder as well as CEO of Refresh, to VentureBeat.
"As an entrepreneur, you have a vision and hope that things come together so you can pursue it. We wanted Refresh to feel like a diplomatic attaché whispering in your ear. Glass can help us realize our vision because the tech gets out of the way."
"This changes the fabric of conversations people are having," Shah added. "Instead of starting off with 'How are you,' you can be reminded that they bought a car last year or are training for a marathon."
It's definitely an interesting idea, though you can easily see how this kind of app, or the technology it represents, could be misused. It also add one more reason to why a Google Glass user might get kicked out of indoor establishments.
[via VentureBeat]
Related Posts