Ever get annoyed at animated gifs on websites like Tumblr, Google+, Reddit or anywhere else on the Internet? Wish that you could stop them so you don't have to look at them if you don't want to? You're in luck! By changing a simple value in the about:config section of Firefox, it is very possible to disable such a thing. Let's get started!
Before We Begin
Take note of the change being made and write down the value before you change it so that you can change it back to its original state (should you change your mind).
How To Stop Animated Gifs From Playing Automatically In Firefox
Open up a new tab in Firefox and type about:config in the address bar. Press the enter key. You should see exactly what's displayed on the image below.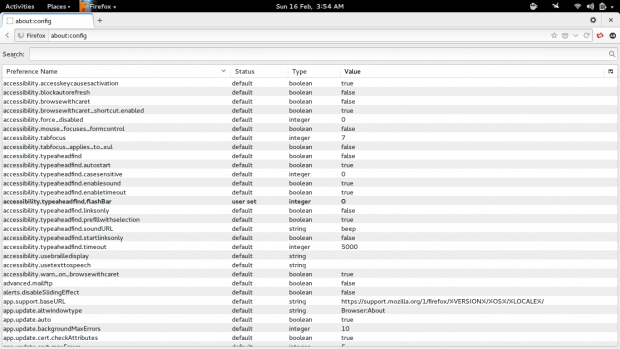 In the about:config windows' search box, type in image.animation_mode and press the enter button. You'll see something a lot like what is pictured in the image below.

There's a few different ways you can set image.animation_mode in regards to how it will handle gif images. Setting the value option to none will stop Firefox from ever showing an animated gif, and instead it will just show the first frame in the animated image as a static one. Changing the status option to once will enable Firefox to only play the animation one time and one time only. Setting it to default will change everything back to normal.
If you wish to disable all animated gifs in Firefox all together, simply go to the status option of image.animation_mode and change default to none. If you want the animations to only play one time, set it to once instead.
Your changes to Firefox will happen as soon as  they are set so there is no need to restart! Done!
Conclusion
Animated gifs are a truly wonderful thing, but sometimes they can be a real pain, so it's a great thing to be able to control them and make them bend to your way of browsing. It's a truly wonderful thing that Mozilla lets you modify something so subtle in Firefox. Enjoy!
[via ghacks]
Related Posts