It's that time of the year again when the biggest as well as the aspiring biggies in the mobile phone manufacturing space get together at Barcelona to showcase their latest and greatest wares, lined up for release through the rest of the year. The Mobile World Congress 2014, or MWC 2014 as it is popularly known as is just a week away, and it's all going to happen there. The biggest names in the mobile technology arena viz. Samsung, Sony, HTC, LG and Nokia are tipped to pull out all stops to showcase and announce their flagships for 2014. Other manufacturers are also going to be out there in full force.
While the hype and rumors around what to expect from each biggie continues to do the rounds, some manufacturers have already started teasing their plans for MWC. Huawei, one of the biggest mobile phone companies from China has released a short teaser video which subtly gives the viewer an idea of what they have in line for us in 2014 – two tablets and a smartphone. The video also displays parts of these devices in profile, along with a background voice talking about a beautiful slim design , a battery that can last for days without a recharge, compatibility with next-generation LTE networks, and an amazing front-camera (for the phone).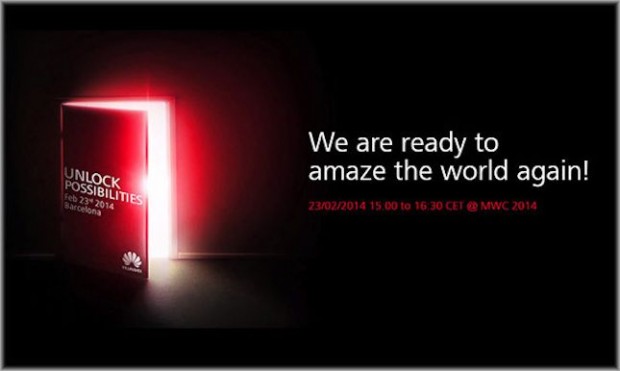 What the teaser video is not so subtle about, which is the most interesting part, is the obvious references to Apple and Samsung. The video starts off with what appears to be a Siri clone on an iPhone clone being asked what's new at this years MWC. After being shown off the new products, the narrator asks Siri whether these products are made by Fruit or Some Song !! That really cracked me up!! Check out the Huawei teaser video ad see for yourself.
It sure does seem that Huawei is not holding anything behind this year in it's attempt to get ahead of the competition. It's not the world's No. 3 smartphone maker for nothing, definitely not for lack of aggressive marketing, albeit a bit tongue-in-cheek. Huawei would be holding a launch event on Feb 23rd at MWC Barcelona, where it is expected to showcase and announce the three new devices.
Related Posts