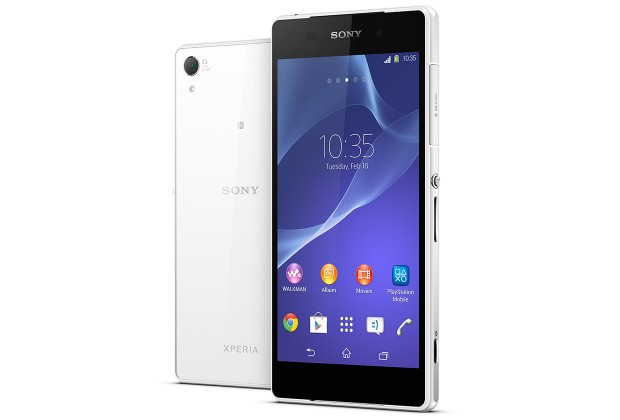 Critics of Sony's current flagship, the Xperia Z1, never complained about the phone's physical design — the complaints came from numerous other aspects of the phone. With the newly announced Xperia Z2, Sony is sticking with what works, then changing everything else for the better.
One of the biggest problems with Sony's flagship smartphones for some time now has been a poor screen, so the Z2 is remedying that by using a new IPS display with "Live Color LEDs." Sony claims this gives the Z2's screen the widest color gamut in the market. It's also been bumped up slightly in size, moving up to 5.2-inches from the Z1's 5-inch screen.
The internals of the phone are getting a healthy boost as well, with the Z2 packing a quad-core 2.3GHz Snapdragon 801, 3GB of RAM and 3200mAh battery. Software-wise, the phone will of course be running Android 4.4 under Sony's usual custom skin, and the camera will now have the ability to shoot slo-mo videos and 4K video.
The Xperia Z2 will be available beginning in March and will come in white, purple and black.
Related Posts