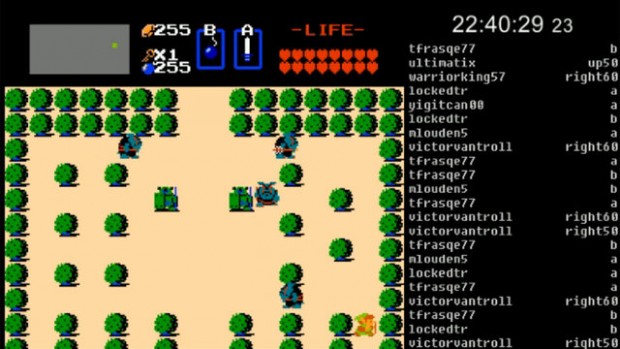 A massive co-op version of The Legend of Zelda is now playable on Twitch as well, following in the footsteps of Twitch Plays Pokemon.
While some have claimed that Zach Gerlock, the man behind Twitch Plays Zelda, of ripping off the Pokemon version, he claims that he did as more of a challenge than anything else.
"The point of this stream was as a personal challenge, as well as an evolution of the Twitch Plays concept," Gerlock wrote.
"My goal was to find a game that the concept does not naturally work for, but might still be possible to complete," he added. "I knew this would require some outside intervention, at least in the form of cheats, but finding solutions to these problems is part of the fun."
It definitely isn't a surprise that Twitch Plays Pokemon has inspired endeavors with other popular classic games like Zelda. The stream for the Pokemon version has just reached over 6 and a half million viewers in total, and shows no sign of slowing down.
[via Polygon]
Related Posts