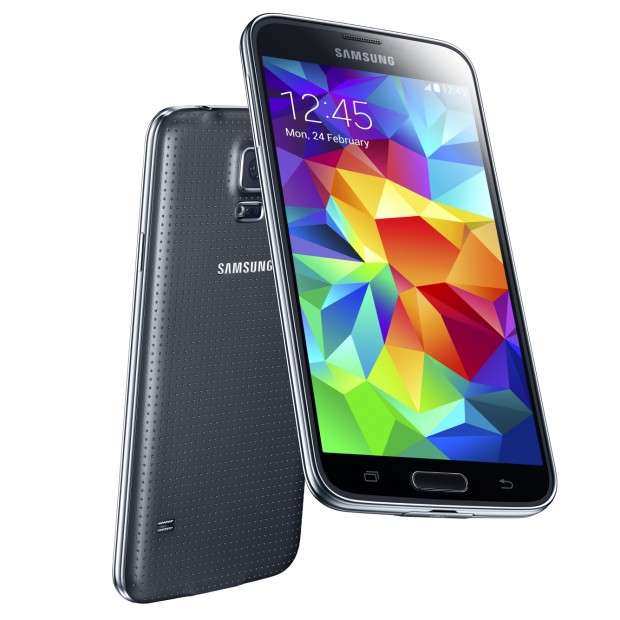 Samsung has announced their next flagship phone, the Galaxy S5. The S5 doesn't stray too far from the S4's design, but it feature are upgraded across the board and has a number of truly useful improvements to help it stand out.
The Galaxy S5, as expected, is a bigger and better version of the S4. Only this time, the Super AMOLED screen is only slightly bigger at 5.1-inches. It packs a 2.5GHz quad-core processor, 2GB of RAM and a 16 MP camera with 4K recording capability. There's also a larger 2800mAh in there that should improve battery life, and a new stamina mode that should help make it last even longer when needed.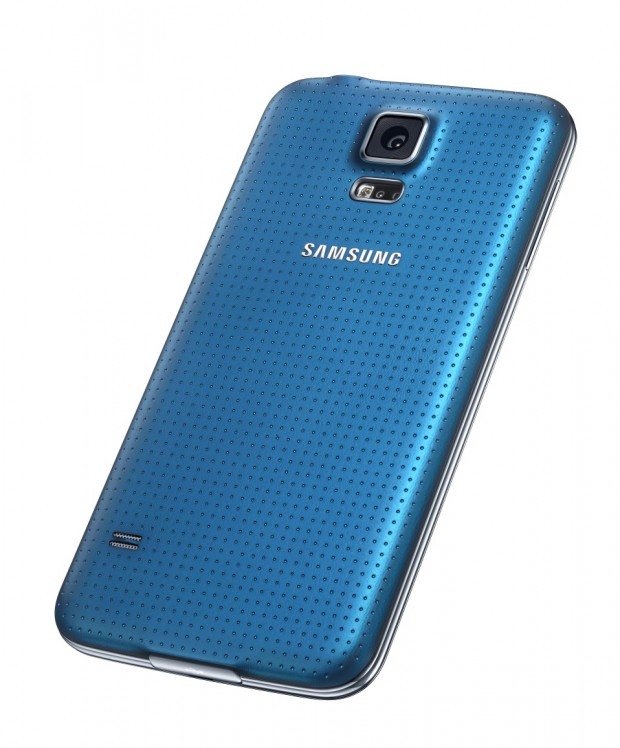 Design-wise, the S5 didn't really change too much. The front of the device looks very similar to its predecessor, but the rear of the device got a noticeable improvement. The S5's back is now textured with dimples, as opposed to the S4's sometimes slippery plastic. That should make the S5 nicer and easier to hold, and give the device a more premium feel too. A bigger change is the S5 is now IP67-rated for water and dust resistance. There's a cover for the device's charging port and that should allow it to be submerged in 3 feet of water for up to 30 minutes.
A fingerprint scanner and heart-rate monitor have also been added to the Galaxy S5. Much like Apple's iPhone 5s, the fingerprint scanner is located on the home button but it requires a swipe to activate the sensor rather than just placing your finger on it. You can store up to three different fingers for unlocking the phone and authenticating purchases (Google Play purchases not supported). The heart-rate monitor on the other hand is located on the rear of the device and uses your fingertip to give you readings. The sensor takes a couple of seconds to give you your heart-rate, which should greatly enhance the company's S Health app.
Samsung didn't announce the price for the S5, but it did say it'll be launching worldwide on April 11th.
Related Posts