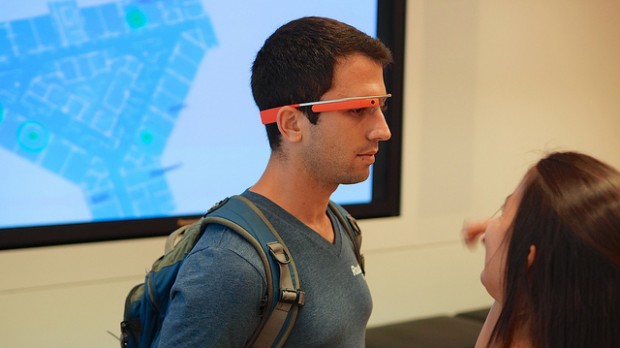 Google is currently attempting to block legislation in several states that would restrict the use of Google Glass while driving. At the moment eight states are thinking about legislation which would regulate Google Glass. So far Google has sent lobbyists to Delaware, Illinois, and Missouri to try and convince the states that the legislation isn't necessary.

Google's main argument is that since Google Glass is still in the development, legislation on it isn't needed yet. "We think it is important to be part of those discussions," said a statement released by Google in relation to their lobbying.
In an effort to promote further understanding of Google Glass, since there are only 10,000 explorers in their test program, Google has set up demonstrations.
"While Glass is currently in the hands of a small group of Explorers," Google said, "we find that when people try it for themselves they better understand the underlying principle that it's not meant to distract but rather connect people more with the world around them."
Google will have a long way to go in convincing politicians to withdraw their attempts to regulate the new technology though, and Delaware state Rep. Joseph Miro is one of them.

"I'm not against Google or Google Glass. It may have a place in society," said Miro. "My issue is that while you are driving, you should have nothing that is going to impede the concentration of the driver."
[via Reuters, image via tedeytan's flickr]
Related Posts