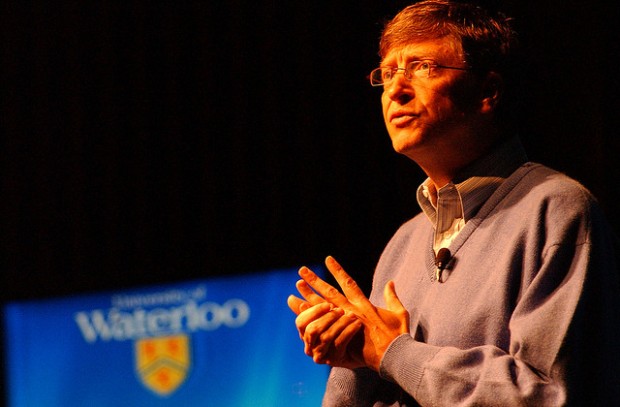 It has been revealed that Bill Gates is once again the richest man in the world, with a net worth of $76 billion. Out of the past twenty years, Gates has held this title for fifteen.
This news comes to us from Forbes and their annual world's richest person rankings. It seems that Gates has ousted Carlos Slim, who is a telecom mogul from Mexico and whose net worth has gone down from $73 billion to $72 billion.
While Gates maybe the richest man in the world, it was Mark Zuckerberg who took the title of most earned. He has gone from having $15.2 billion dollars to $28.5 billion. He wasn't the only one from Facebook on Forbes' list either, and was joined by COO Sheryl Sandberg and Vice President Jeff Rothschild, marking the first time that they had made the list.
Out of Gates $76 billion, and trust me, every time I write that down, or anything involving someone having a billion dollars, it feels surreal, he has donated $28 billion to the Bill & Melinda Gates Foundation. Among the various projects that the Foundation looks into includes getting rid of malaria, polio and other diseases which still threaten parts of the world.
[via Cnet, Forbes, image via batmoo's flickr]
Related Posts