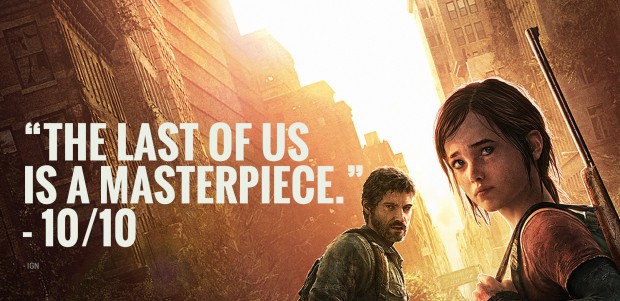 2013's undisputed Game of the Year, The Last of Us, is getting a live-action movie adaptation.
Sony Pictures subsidiary Screen Gems will be distributing the film and production will be handled by Sam Raimi's Ghost House Pictures production company. But more important for the adaptation's success and authenticity, the screenplay will be written by the game's creative director, Neil Druckmann.
Naughty Dog's PS3 exclusive netted virtually every award there was to give in the video game industry last year and the game was released to glowing reviews. While there have been some debates about the game's overall mechanics, the story is universally praised for its character development and performances. Naughty Dog studio co-president Evan Wells is confident about the pieces they have in place to recreate that quality:
"Since our game released last June, we've talked with many companies about making a film, but we couldn't have found better partners who share our creative vision and high standards. We look forward to collaborating with Sam, his team, and Screen Gems, to make a movie that will thrill fans of The Last of Us and general audiences worldwide."
All that's left for them to do is get Ellen Page to play Ellie and we're all set.
Related Posts