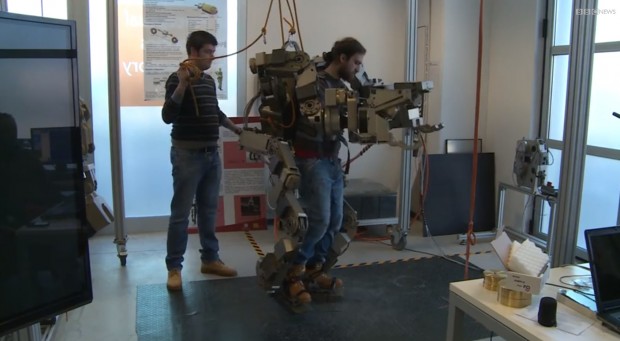 A group of engineers have created a robotic suit capable of letting you lift 220 pounds like it was nothing. While I'd like to believe the "body extender" as they're calling it is just the precursor to the death-dealing machines of Titanfall, the Perceptual Robotics Laboratory in Italy says that it has more nobles uses in mind.
The robotic exoskeleton can accurately track the movements of the human body, then amplify the force of its users. The suit can be used for things like assisting in rescues at disaster zones or even the production of an airplane.
)
This isn't the first suit of its kind, as we all know. It's one of many. But the more advancements we can make in wearable robotics to aid others, the better. I just hope the Ogre Titan is next.
[via CNET]
Related Posts