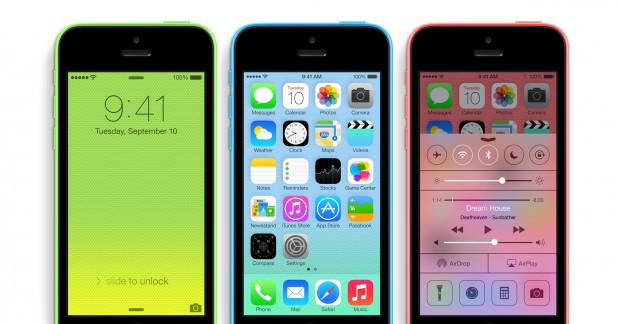 Apple is making some changes to its current product lineup. A cheaper version of the iPhone 5c is being launched in Europe will likely be made available in other territories as well. The new iPhone 5c is simply an 8GB model of the phone, slotting right under the current 16 GB base model. The handset features identical specs apart from the memory difference and will be sold for between £50 – £100 less than the 16 GB model on contract.
The other more significant change to the lineup is the reintroduction of the iPad 4. Apple has previously been selling its iPad 2 at $399, which despite only being $100 less than the iPad Air, features relatively outdated specs and performance. The iPad 4 replaces the iPad 2 in the lineup, features a Retina display, a faster processor and is a much better deal than the iPad 2.
These changes to the lineup means the entire lineup of Apple mobile devices are now equipped with Lightning connectors, except for the iPhone 4s, which will likely be phased out soon.
Related Posts