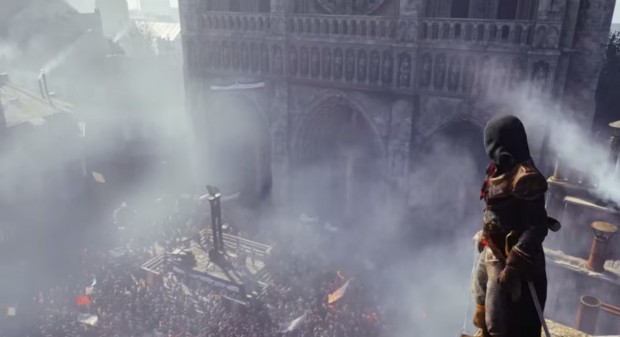 Just like previous years, there's a new Assassin's Creed game set to come out later this year. But unlike other games in the series, this particular entry wasn't meant to be announced just yet!
A few days ago, leaked images appeared on Kotaku showing off an unannounced Assassin's Creed game that looked to be set in Paris. The game's publisher, Ubisoft, then decided that they might as well reveal the game early — and it looks amazing. Called Assassin's Creed Unity, the new game will only be released for PS4, Xbox One and PC. This means that it's free from the technological shackles of the older hardware currently available. There are only a few scenes shown off in this reveal trailer, but it already looks like the most visually impressive entry in the series yet:

Assassin's Creed Unity is set to come out in Holiday 2014.
[via Polygon]
Related Posts