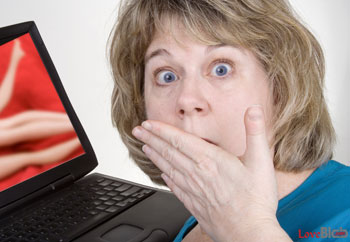 If you know anything about porn, then you must have heard of adult film company Malibu Media. It's one of the best in the business, but don't ask how I know such things. Malibu Media is sometimes deemed as a copyright troll since the company has filed over 1,000 lawsuits on folks who have allegedly downloaded Malibu content on the Internet illegally.
This time though, a Florida judge threw out Malibu Media's latest case against a person with the IP address, 174.61.81.171. Judge Ursula Ungaro claimed that there is no hard evidence linking the IP address to the user in question, Ungaro also said an IP address is not a person before throwing out the case.
Malibu Media argued that its contract investigator uses an advanced geolocation tool to accurately pinpoint where this IP address is from, and who is using it. Malibu said it is unlikely it would come from a public place since some of the infringements happen around 5am in the mornings.
Those arguments, however, were not good enough for Ungaro, and thus the case was put to rest.
You know; it still baffles me why someone would want to illegally download porn. Seriously guys, porn is available on the Internet free of charge, and usually they are better than paid porn. How do I know this? That's none of your business, so don't even think about asking.
Related Posts