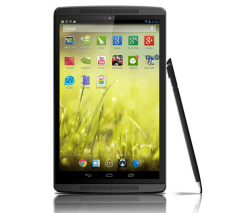 Got a NVIDIA Tegra Note 7 that you've been dying to gain root access on? Say no more! This guide will teach you exactly how to gain root on your device, opening the door to being able to install custom roms and even mods! Let's get started!
Disclaimer: This guide is intended as a helpful "how to". dotTech and its writers are not responsible for any gain or loss (including but not limited to bricked devices) incurred as a result of following this guide. Root your device at your own risk. Rooting may void your warranty.
Requirements
This root guide is for the NVIDIA Tegra Note 7 running Android 4.3 Jelly Bean. It is specifically for the NVIDIA Tegra Note 7.
Take note this will void the warranty of your device. Proceed at your own risk.
Before We Begin
You'll need a micro USB cable.
You'll need the Universal ADB driver installed on your Windows PC. You can get it here. If the Universal ADB Driver doesn't work for you, try this alternative.
This root method is accomplished by using the Android command shell. Download it by visiting this link. Once Android.zip is downloaded, extract it to a folder called 'Android' on your desktop.
Rooting the Tegra Note 7 is done by flashing an image. Download the image file here, and place it inside the 'Android' folder on your desktop.
Your NVIDIA Tegra Note 7 needs to be in USB debugging mode. Go to Settings, then Developer options, and then check the box labeled USB debugging.
Unlocking The Bootloader
Connect your Tegra Note 7 to your PC using your micro USB cable.
Navigate to the 'Android' folder on your desktop, hold the shift key and right click. This will bring up the Windows context menu. Inside the context menu, click 'open command window here'.  Inside the the command prompt window, enter the commands below.
adb devices
Followed by:
adb reboot bootloader
Then finally, the command to unlock the bootloader:
fastboot oem unlock
After entering the final command, your device will prompt you to unlock. Unlock it.
How To Root Device
After unlocking your Tegra Note 7, reboot into Android and do not unplug it from your PC. Go back to the command prompt window and enter the command below. This will bring you back to the boot loader.
adb reboot bootloader
Once in the bootloader, enter the following command. This will begin the rooting process.
fastboot boot root_tn7.img
When the flashing is complete, you'll see 4 penguins show up on your Tegra Note 7
Conclusion
Enjoy a rooted a NVIDIA Tegra Note 7.
[via theunlockr]
Related Posts