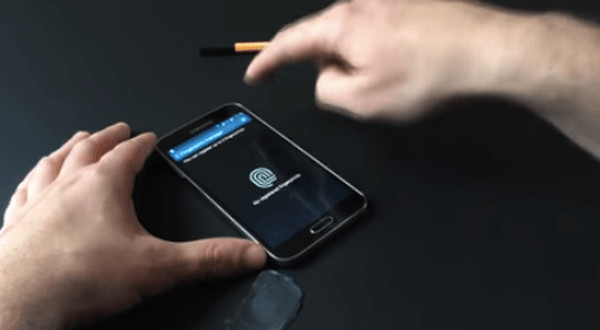 It may not be the first to feature a fingerprint scanner but the Samsung Galaxy S5 will be the first to do authorization for PayPal payments. Twenty-five countries have been confirmed to receive the feature but looks like we have to be wary about using it with PayPal as it was recently hacked.
Fingerprint sensor authorisation is more than just a novelty idea but the latest Android flagship smartphone is reported to have been hacked this early. This means bad news for both Samsung and PayPal.
The South Korean tech giant may be used to such issues and it's good this happened before more owners experience worse problems. We've seen this happening to the iPhone 5S' fingerprint sensor last year and a lot of people even made jokes out of it.
Biometric sensor technology is still in its early stages so we can expect to see more errors. It's not as secure alright but no doubt it's more convenient to use. Problem is, anyone can make a dummy fingerprint. For the Galaxy S5, a fake fingerprint can easily be used to access the phone unlike with the iPhone 5S which still requires a password.
Samsung needs to fix this soon as any PayPal account accessed from a Galaxy S5 could be compromised.
[via BGR]
Related Posts