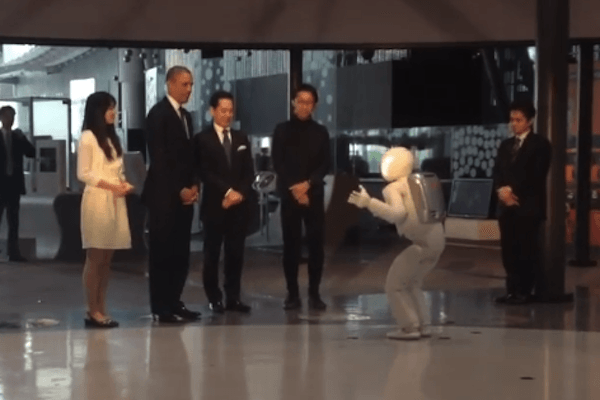 About 10 percent of those in my Facebook and Instagram feeds are in Japan. I understand the fascination and I wish to visit the country soon. Even US President Obama is in Japan for a state visit as part of his Asian tour. He quickly made friends and with a techie one at that — Asimo.
The popular humanoid robot by Honda was there at the Miraikan science museum in Tokyo when the President dropped by for a visit. Asimo impressed Obama by showing off his soccer skills. They talked for a while and Asimo even bowed before Mr. Obama.
President Obama was pretty impressed with Asimo but he said the "the robots were a little scary. They were too lifelike." I agree but this only means robotics in Japan is truly advancing that other countries are way behind.
The Japanese students were privileged to be hear Obama's speech. He told them that math and science programs are very important. He also told them:
"Young people like you have more technology and more power than even the greatest innovators of previous generations, so there is no limit to what you can achieve."
The president even encouraged the students and informed them of the effort to increase student exchanges between the US and Japan.
[via The Verge]
Related Posts