Whilst you can search your Google Chrome bookmarks from the Bookmark Manager, you can also open your bookmarked pages from its address bar. With the addition of a new search engine, you can search, and open, your Chrome bookmarks from the browser's address bar without any additional extension. 
Open the Google Chrome browser, and click on the Customize Google Chrome button at the top right of the browser. Then click on Settings to open the page in the shot below. There you should scroll down to the browser's search options.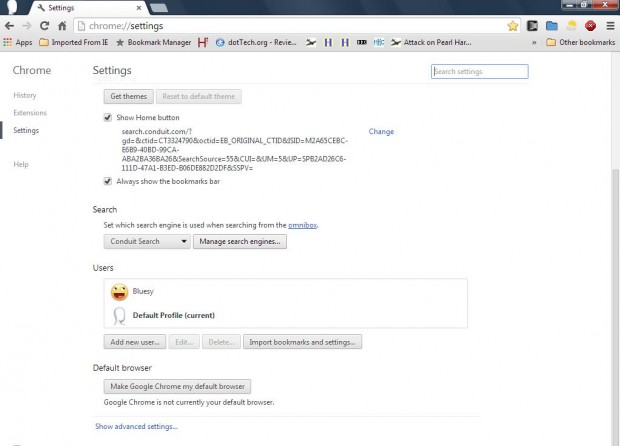 Click on Manage Search Engines to open the window below. At the bottom of that window, you'll find a few text boxes. There you should enter the following:
Search Engine Name: Chrome Bookmarks
Keyword: b
URL: chrome://bookmarks/?#q=%s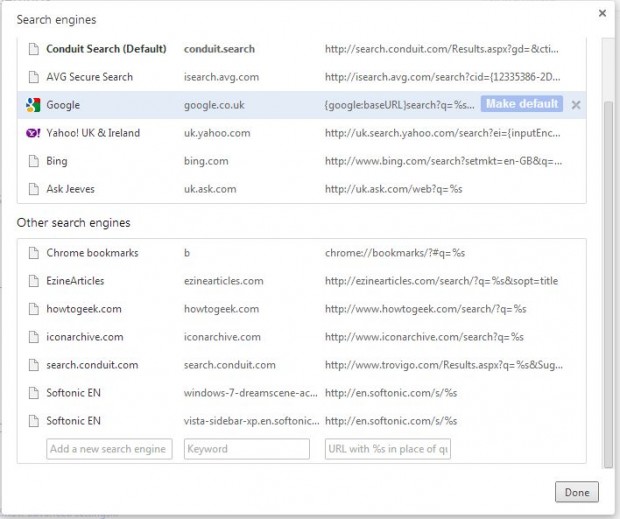 Click Done to close the window, and open a Web page tab. Select the address bar, and then press b and Space key. Then the Search Chrome Bookmarks search engine should appear on the address bar as below.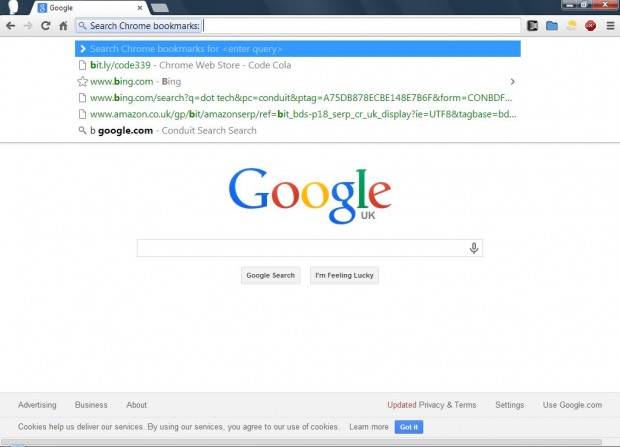 Enter keywords into the address bar to find your bookmarked websites. The search engine displays matching bookmarked websites below the address bar with green URLs. Or press Return to open the Bookmark Manager below.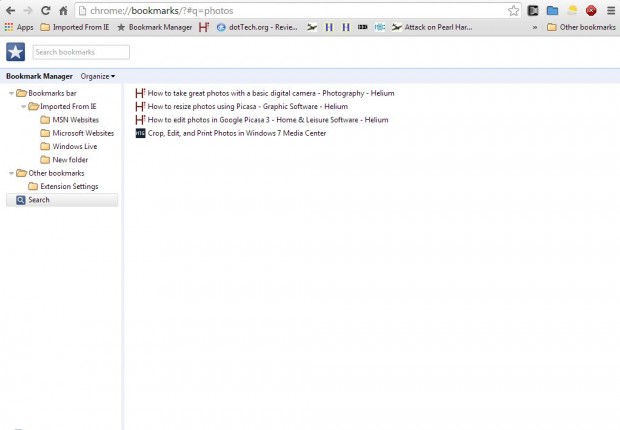 That shows you any bookmarked websites that match the keyword you entered. Then click on any of the pages the search found to open them in a new Google Chrome tab.
Now you can search your bookmarks directly from the Google Chrome address bar instead of the Bookmark Manager search box. Chrome extensions such as Bookmark Search also turn the address bar into a bookmark search box, and that extension supports JavaScript bookmarklets.
Related Posts