As you can notice, the new tab page on Chrome shows your recently visited pages. This may be good for others but there are also those who prefer to keep the sites that they frequently visit a secret. Whatever their reason is for doing so, it's their choice.
It's just that some would find it a hassle to go on Incognito. Besides, going on Incognito wouldn't keep any records of the sites that you frequently visit so the next alternative option would be to hide those sites that you've previously viewed by setting up a blank or empty new tab on Chrome.
Speaking of which, here's how to set a blank new tab page on Chrome. Just follow the steps below.
Step 1
Open your Chrome web browser then go to Chrome Web Store.
Step 2
Download and install a free browser extension called "Empty New Tab Page".
Step 3
Once the extension is installed, you don't really need to do anything except to open a new tab page. The extension will immediately apply the necessary changes.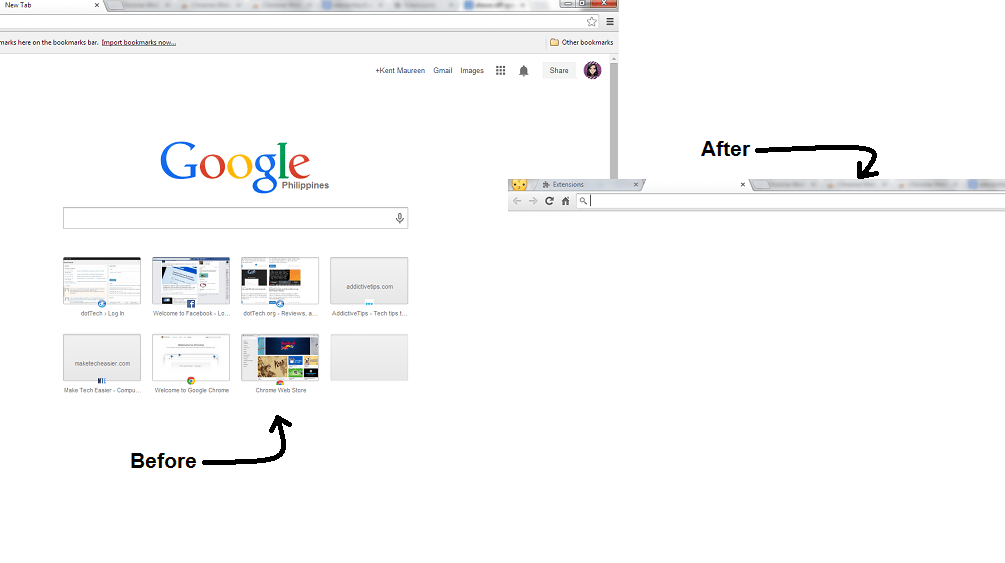 So, instead of seeing the usual new tab page, you will be seeing a blank page that does not contain anything. The whole area is blank but the search and address bar is still functional.
This way, you can temporarily shove off those users who do nothing but pry on your private affairs.
Just keep in mind that the Empty New Tab Page extension for Chrome doesn't really do anything except to replace your default new tab page with an empty page. It cannot hide your downloads and browsing history.
As for those who are really conscious when it comes to the sites that they visit, browsing the web via Incognito mode is still the best choice. If you want, you can also opt to give your browser's new tab page a major overhaul. You can even turn it into a useful note-taking tool just by installing the appropriate app or extension.
Related Posts