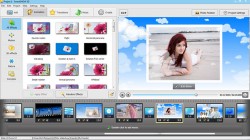 Photo slideshows have always been a hit with the public, and slideshow programs have made a significant progress by 2014. The best slideshow software is developing to offer more interesting and complex features, while remaining user-friendly. Want an example? Take a look at SmartSHOW 3D – a powerful slideshow maker for Windows, developed by AMS Software.
Put it all together
Making a slideshow should be easy, fast and fun. SmartSHOW 3D has an intuitive and easy to use interface, and the new slideshow creation wizard will shepherd inexperienced users through the masterpiece creation process. Pick the slideshow theme, add photos and music – and a brilliant movie is ready to watch! Past the introductory gates, a strong customizing potential reveals. Over 120 transitions, 100+ stylish title slides and animated collages, and a vast collection of special effects – there's everything you need for a perfect joyride down memory lane.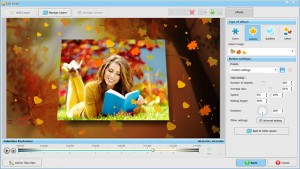 Give life to your photos
With the best slideshow software you will make your project a shiny piece of art. Besides the commonly used pan & zoom you will find many exclusive special effects, such as 3D illusions, photo film, flight, rolls and flips, light beams, and other animation effects.
The latest version of SmartSHOW 3D features an innovative 3D particles engine which creates slide effects made up of numerous particles: snowflakes, autumn leaves, bubbles, butterflies, hearts, flowers, etc. You can make them move in any direction, float or hurricane around, in any amount.
Fire and glow effects make up the other part of the collection. With 50+ presets of captivating fireworks, flashes and sparkles, burning shapes and glowing text your creativity is not limited. Thus, each slide of your project can become something extraordinary.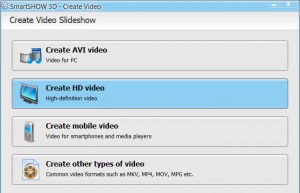 Save and share
SmartSHOW 3D lets you share your photo movies any way you want:
Create a video for the Internet -YouTube, Facebook, Vimeo and other popular websites with different quality presets (up to 1080p)
Create a video for mobile devices – a wide range of smartphones and tablets, including iPad, iPhone, and PSP
Burn a DVD with animated menu
Video creation takes a few minutes, and you are ready to share your project with family, friends and significant others.
Conclusion
All in all, SmartSHOW 3D provides you with everything you need for creating a slideshow for as little as $39.90. Want to get the most of the software? Then you can go for the Deluxe version with a huge bonus pack for $59.90. And still we encourage you to try the free version and see the advantages for yourself. Download the best slideshow software here from http://smartshow-software.com/download.php and have fun!
Related Posts